System-Analyst
Presentation
System Analyst is a new generation of RAMST analysis tool dedicated to Model-Based Safety Assessment. System-Analyst is free of use and community driven.

Definition
RAMST is an acronym for Reliability, Availability, Maintainability, Safety, and Testability.

Reliability is a product's or system's ability to perform a specific function and may be given as design reliability or operational reliability.
Availability is the ability of a system to be kept in a functioning state.
Maintainability is determined by the ease with which the product or system can be repaired or maintained.
Safety is the requirement not to harm people, the environment, or any other assets during a system's life cycle.
Model driven
Only one model to conduct all RAMST analyses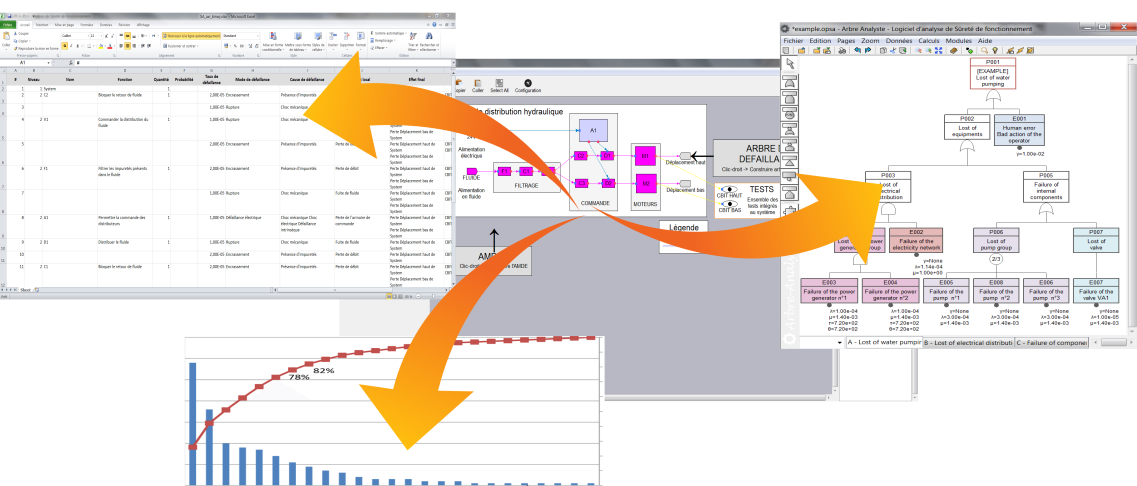 Download now to get started!
System-Analyst is free of use. Thereby, the user, and only him, shall be responsible for verifying, by any or all means, the suitability of the product for its requirements, its good working order, and for ensuring that it shall not cause damage to either persons or properties.
System-Analyst is available on any Windows and Linux plateforms.